General Plumbing
Leaks, Drips, Clogs & More
When you need a plumber in Texarkana for your home or business, turn to your local experts at Randy's Plumbing & Drain Pro'z. We are your local trusted contractor for all your plumbing needs. From leaky faucets and clogged drains to low water pressure and broken water heaters, we have the equipment and skills to get the job done correctly and safely.
When a plumbing problem arises, it is imperative to get help as fast as possible to minimize damage to your property. Our dedicated crew understands the importance of these repairs and will be there to make any necessary repairs correctly and in a timely manner. Our licensed plumbers also perform regular maintenance programs to inspect your system for leaks, damage, clogs, buildups and much more to prevent future problems.
There are many reasons why your plumbing systems may not be working properly. Often times there can be a combination of hidden issues causing your plumbing to not be functioning correctly. Home remedies and methods can often cause even more problems and do not correctly address the original issue. Our experienced and highly trained technicians will pinpoint the exact cause of the problem and make necessary repairs.
We also offer plumbing maintenance programs for both residential and commercial properties. Our maintenance programs are designed to keep your plumbing systems working correctly and reducing the risk of clogged drains and leaking pipes. You will save time, money and the inconvenience of broken or unusable faucets, toilets and showers with regular maintenance.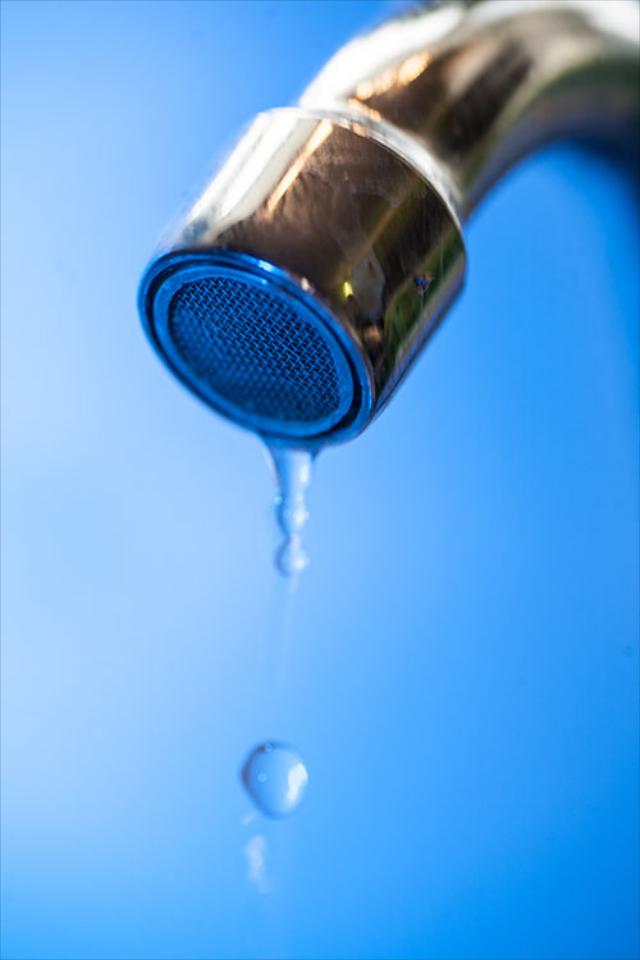 Slab Leak Locate and Repair
Unique challenges require customized solutions. Our team works with each new client to evaluate needs and set goals for each phase of the project. We take pride in being able to offer robust solutions while providing personalized service and high-quality products and materials. We offer a dedicated and motivated staff that will work with you through each phase of your project. We are focused on meeting your specific needs and goals while providing consistent, repeatable results. So, if you've been looking for solutions but are still looking for the right partner for your next project, contact us today and let us talk with you about how we can make the difference.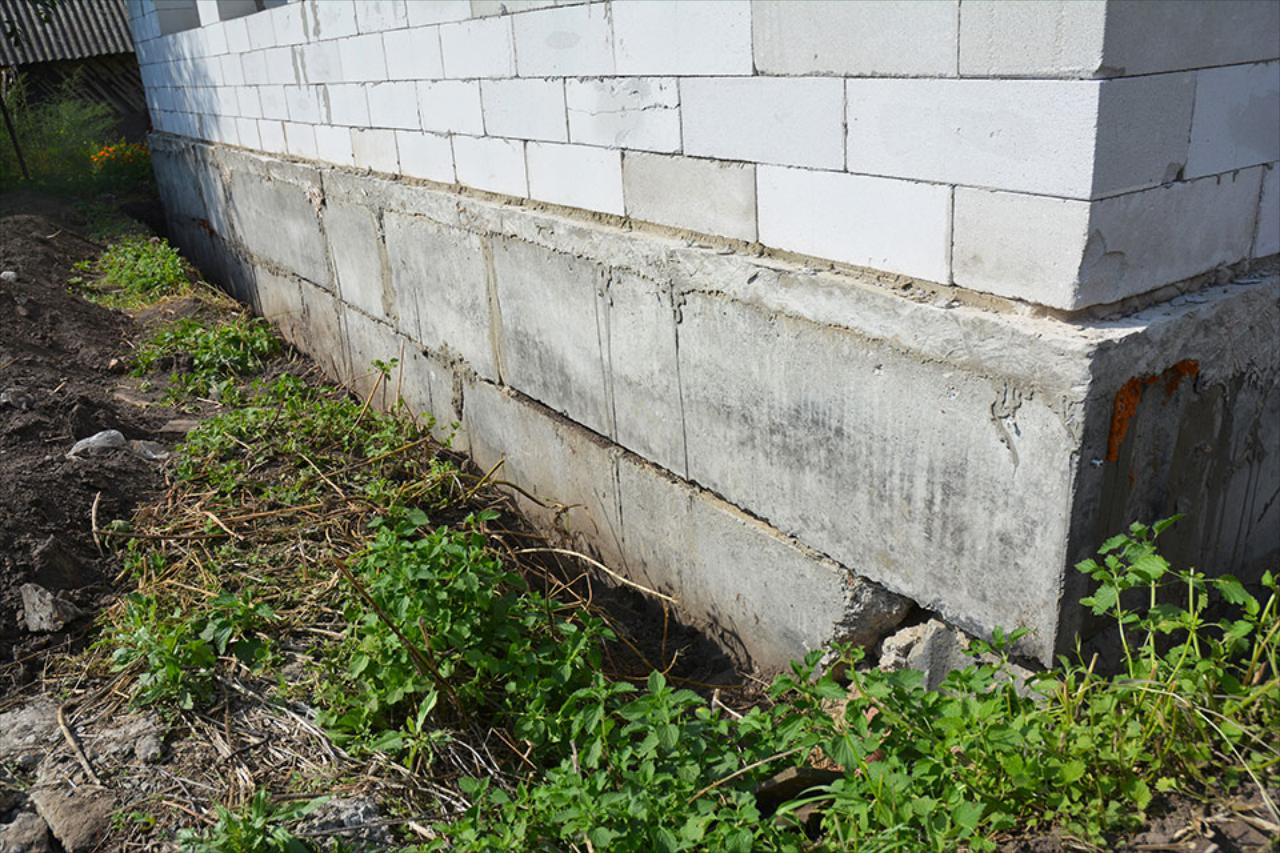 Water Heaters
Common problems with your water heater in Texarkana can be as simple as your pilot light going out to larger problems such as a leaking water heater tank. No matter the issue we can help find and diagnose your problematic water heater no matter if it is a gas or electric water heater we have the solution for you.
New Construction & Remodel
It is important for all plumbing to be installed by trained and licensed professionals to ensure a properly operating plumbing system. Our team will take the time to inspect your current system and make any necessary updates before installing new hardware. We use only quality materials, trusted fixtures and our attention to detail results in our jobs being completed correctly and in a timely manner. Our knowledgeable crew will work with you every step of the way from selecting new fixtures to final installation.
Remodeling your kitchen or finishing your bathroom in your basement can be a very fun and exciting do it yourself project. Unfortunately, this can quickly become a disaster without a knowledgeable and qualified plumber in Texarkana. There are many different variables to consider such as fixtures, faucets, building codes, permits and more. Randy's Plumbing & Drain Pro'z can ensure your installation is done correctly and safely for years to come.
Kitchen and bathroom remodels in Texarkana can often take weeks to complete on your own. These are often the most used rooms in the home or business. It is important to get these projects done quickly and safely. We work closely with our clients and pay attention to the details to ensure we deliver on your needs and wants. We have the licenses and experience to complete your new plumbing installation with expert craftsmanship. Not only will everything function correctly, but it will look amazing with professional installation.
Residential Plumbing
Commercial Plumbing
Kitchen & Bathroom Remodels
Basement Bath Finishes
Water Heater Repair & Replacement
Slab Leak Locate and Repair
Kitchen, LAV Faucets & Toilet Upgrades
New Construction
Gas Test & Repair
Sewer Line Repair
There may be many reasons why your sewer lines may not be working correctly. Our technicians are highly trained with modern technology and special equipment used to locate, identify and resolve any plumbing issues with broken sewer lines in Texarkana.

We start by thoroughly inspecting your sewer systems. In some cases, we are not able to simply snake out the problem due to cracked pipes, broken pipes, roots and more. Occasionally, the sewer lines must be completely replaced. We have the equipment and experience to correct any issues and repair your lines to working condition.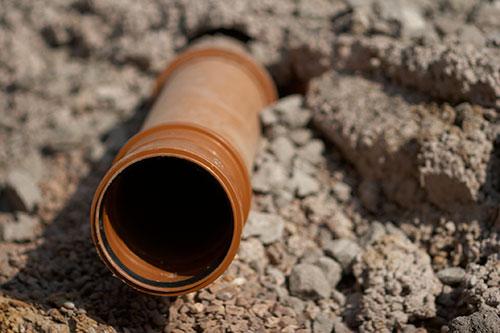 Drain Cleaning
Do you have a clogged drain in Texarkana, TX? Kitchen, bathroom and floor drains run slower and clog over time due to dirt, soap, grease, debris, hair, toys and so much more. We use the latest technology and equipment to quickly and safely clean your entire line to like new condition. Most of the time a clogged drain should be handled by a professional. The first thing to remember is to not put anything down the drain that does not belong there to try and fix the clog. If simple drain cleaners are not working, there may be a bigger issue causing the clog. We will be happy to come look and help determine the best course of action and resolve your clogging issues immediately.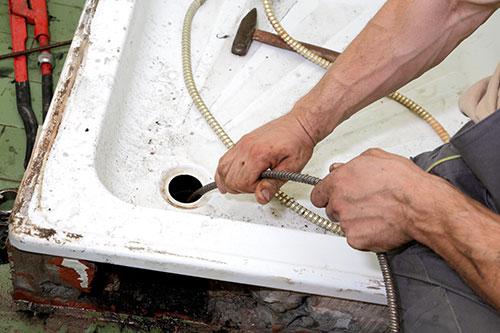 Kitchen Drains Will Clog Over Time
Kitchen drains run slower and slower as greases, soaps, fats and detergents build up on the walls of the pipes and eventually cause stoppage. At Randy's Plumbing we high quality sewer cleaning equipment to remove this tough buildup Our technicians will get the job done quickly and clean up after themselves.
Bathrooms Have Multiple Drains That Can Become Clogged
Toilet drains are sometimes overpowered with toilet paper and yes even the kids or cat toys. Randy's Plumbing will solve the problem with a specialized auger for your porcelain toilet preventing the other company from breaking or cracking you're stool, opening your line quickly. Bathroom sink drains will become clogged with hair, toothpaste, soap and grime. Randy's Plumbing will clean your entire line until it runs like new again. Shower and tub draining issues are usually caused by hair and soap buildup in the trap and drainpipe. Randy's Plumbing service technicians are skilled in shower repair solutions. We will restore drainage within the lines in no time.
Floor Drains Can Easily Become Clogged
Floor drains are in basements, laundry rooms and garages. Dirt and debris can plug floor drains. These drains are equipped with a special trap that should be kept filled with water to prevent odors and sewer gas from omitting into your air. Test drains occasionally to make sure they are not plugged. These are the most common troublemakers in the home, Randy's Plumbing can cure this problem quickly so you're ready to wash clothes for the kids again!